20 October 2015
Ray White North Lakes / Mango Hill – Local Real Estate Team Strides to Make a Difference

This November, the Team at Ray White North Lakes / Mango Hill have banded together in support of this great cause.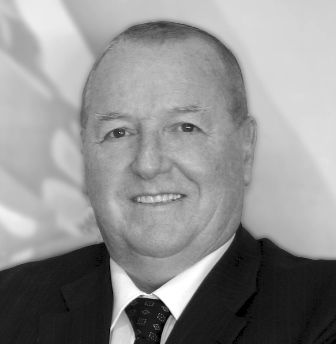 Robert Evans – Ray White North Lakes / Mango Hill
In March this year, one of our very own, much loved and highly respected Team Members, Robert Evans suffered several strokes – the most severe of which has affected his speech and movement in his right arm & right leg.
Rob's presence is sorely missed around our office on a daily basis, yet everyday Rob continues to inspire us all with his strength and determination to work hard in his recovery process.
Rob and his family have been a part of the Ray White North Lakes / Mango Hill "family" ever since the North Lakes office first opened back in September 2012.
Rob's daughter, Callie Evans is the wonderful and much appreciated Sales & Office Administrator of the North Lakes and Mango Hill offices.
Did you know that 1 in 6 people will have a stroke in their lifetime? These people are someone's sister, brother, wife, husband, daughter, son, partner, mother, father… friend. Behind the numbers are real lives.
We have joined Stride for Stroke because we want to make a difference to the lives of stroke survivors and their carers across Australia, and support the National Stroke Foundation as they work to change this scary statistic.
Please help us help them by giving whatever you can using the 'Give Now' button on our Stride for Stroke Webpage.
The more people that know about the National Stroke Foundation, the greater their impact, so please also spread the word by sharing our page with your friends and family. Thank you in advance for your generosity, it means a lot!
To show your support for this great cause visit the Ray White North Lakes / Mango Hill Stride for Stroke Team website
25 August 2015
SOLD by Ray White – $3.5m site sold for Brisbane's newest boutique hotel to be built beside Lake Eden at North Lakes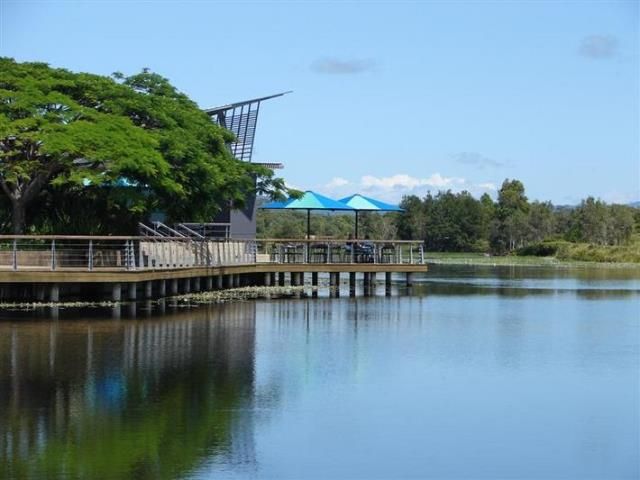 Our very own iconic building next to Lake Eden at North Lakes has been sold for $3.5 million to a development company planning to build a boutique hotel and restaurant on the site.
As well as being one of the most sought after locations in North Lakes, the site has a close connection to the community as the former sales office of developers Lend Lease and Stockland, Ray Whites Mr. Robert Rey recently stated.
Mr Rey said the approximately 950 sqm building is situated on a land area of 5050 sqm and is the only commercial property in North Lakes located on the shores of Lake Eden.
Ms McGovern of Ray White said that there was great anticipation about plans for the picturesque site as it will be the first hotel in North Lakes, which is approximately 25km north of the Brisbane CBD.
A development application for a hotel including accommodation, restaurant, bar and function rooms is currently before Moreton Bay Regional Council.
"This will be an exciting development for the North Lakes community which has been screaming out for something like this," Ms McGovern said.
"The hotel and restaurant will be situated in a beautiful lakeside location. It will be a major attraction for the many young families in the North Lakes area and also for visitors."
25 August 2015
STEPtember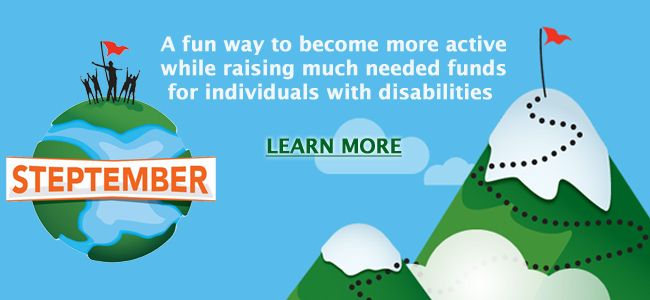 Date: September 2 – September 30
Time: In your own time throughout the month
Place: Whereever it suits you
About STEPtember
Looking for a way to increase your fitness levels, develop new healthy habits, have a great time with friends, and raise incredibly important funds to support people living with cerebral palsy (CP) right across Australia – all at the same time?
Then look no further, because here it is – STEPtember 2015.
Run by Cerebral Palsy Alliance, the STEPtember charity event challenges people to take 10,000 steps a day for 28 days straight in, yes you guessed it, the month of September.Unlike many other charity challenges, Steptember is done in your own time. Just take 10,000 steps a day whenever you like, wherever you like, and log your steps online. And keeping track of those steps is just as easy with the fantastic new pedometer you'll get just for signing up.
Sounds easy, right? Well, perhaps not. But certainly rewarding, inspiring – and enormously appreciated!
HELP KIDS WITH CEREBRAL PALSY
Let's face it. Taking 10,000 steps a day for 28 days straight is one heck of a commitment! But every step will be made easier because you'll know that it's all for a very worthy cause.
Thanks to the sponsorship of friends, family and colleagues, you'll raise vital funds to help pay for equipment, therapy, and research into groundbreaking treatments for cerebral palsy.
Every dollar you raise during Steptember allows us to provide much-needed services, support, and care for so many kids and adults living with cerebral palsy and their families.
HOW IT WORKS
1. Get a team of 4 together and register online to begin your journey.
2. From September 2 you can track your daily step count on your very own pedometer (which is provided) and record your steps via the website or your smartphone.
3. The aim is for each team member to take 10,000 steps every day for 28 days during the month of September. That's the equivalent of virtually climbing the highest peak on every continent! Not bad for a month's legwork.
4. 10,000 steps per day is no easy feat, so make every step count by asking your friends, colleagues and family members to sponsor you by making an online donation or you could even hold your own mini fundraiser.
Walking isn't the only way to reach your daily step count. You can run, cycle, swim or even dance your way to glory. There are over 40 different activities you can convert to steps including activities for people with a disability.
For more information or to register for this very worthy cause visit the website
16 August 2015
North Lakes & Mango Hill Off Leash Dog Parks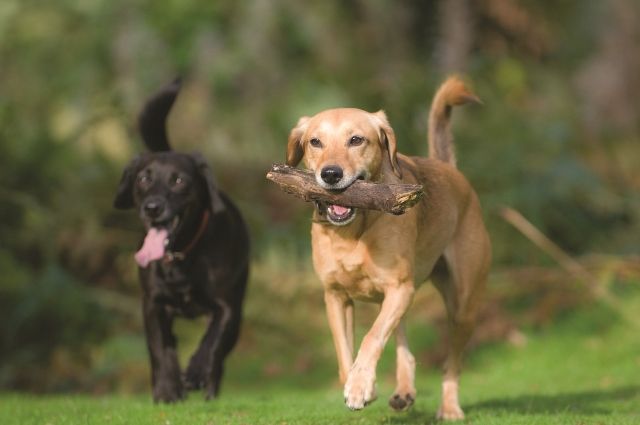 Dog parks provide both the venue and the opportunity for dogs to get the vital exercise and socialization they need, which are two major factors in reducing behavioural issues.
Dr Susan Hazel, lecturer in animal behaviour, welfare and ethics at the University's School of Animal and Veterinary Sciences, based at the Roseworthy Campus, says the number of dog parks is growing every year and they are well-used around the world.
"Australia has one of the highest rates of dog ownership in the world with 36% of households owning a dog," she says. "But as back yards have become smaller and leash laws enforced in many areas, it has become more difficult to exercise dogs safely off the leash while still keeping them under effective control."
Dr Hazel also says that the off leash parks give great benefit to dog-owners as well.
People have social contact while their dogs are playing and some groups of dog park users have even established Facebook sites" (For our local North Lakes Dog Park Facebook Site click here)
"We've observed that people get a lot out of using the parks too, not so much with their own exercise but just through the opportunity to meet other people with dogs."
In North Lakes and Mango Hill there are three large off leash dog parks for you and your family to enjoy with your furry friend:-
Mango Hill – Sunstone Circuit Park, Corner Sunstone and Bonnet Parade, Mango Hill – fully fenced, refillable water bowl, dog agility equipment, waste bag dispenser and seating
North Lakes – Woodside Playing Fields, Gardenia Parade, North Lakes – fully fenced, refillable water bowl, dog agility equipment, waste bag dispenser and seating
North Lakes – Aurora Boulevard Park, Aurora Boulevard, North Lakes – fully fenced, refillable water bowl, dog agility equipment, waste bag dispenser and seating
For further information on local places you and your dog can play click here
13 July 2015
Ray White White partners with The Lakes College in North Lakes Community Partnership Program

Ray White North Lakes / Mango Hill is proud to announce a new community involvement via their sponsorship of The Lakes College, having recently become a Platinum Community Partner with the well renowned school.
The Lakes College is a Prep-Year 12 Independent Co-Educational College located at 2 College Street, North Lakes. The College opened in 2005 at which time it catered for students in Prep to Year 3 with the full complement of classes through to Year 12, being reached in 2013.
The Lakes College has a strong academic reputation within the local North Lakes / Mango Hill region and was recently placed in the Top 50 schools in Queensland based on 2014 NAPLAN results.
Combined with small class sizes and a strong sense of community, The Lakes College strives to perform strongly on all measures of academic performance.
For further information about The Lakes College or to arrange a personal tour of the campus call 07 3491 5555.
1 July 2015

When it comes to buy real estate, whether it be Mango Hill real estate or real estate in the surrounding areas, there is no such thing as too much research.
At Ray White Mango Hill, we can provide you with lots of useful background information on Mango Hill, North Lakes & surrounds and get you up to speed with real estate sales in the area.
At the same time our local Loan Market Broker, John Eldridge can help you organise a home loan pre-approval to give you the confidence to make an offer.
If you are interested in purchasing a home, it's worth speaking with John. As your local Loan Market Broker, John can:-
Work with over 30 lenders to ensure that he finds the best loan product to suit your needs
Ensure you are aware of your maximum borrowing capacity
Organise a pre-approval – essentially giving you the green light from a lender to spend up to a certain amount
Put you in a much better negotiating position by ensuring your finance is approved with the right lender for your needs
As a Loan Market broker, John understands each lender's criteria and knows who will lend you the amount you need to secure the property you love.
So, in a nutshell, by arranging your finance first, you really will be streets ahead of other buyers when it comes to making an offer.
For further information about John Eldridge and the services of Loan Market click here
22nd June 2015
Love playing Golf?
If you love playing Golf, then look no further. North Lakes Resort Golf Club is without a doubt one of Queensland's premier golf courses, it is arguably one of the most beautiful places to play golf in Brisbane.
The challenging 18-hole course opened in 2002 and has received widespread acclaim over the past ten years. The perennially popular golf course features a Marsh masterstroke…Australia's first TifEagle greens, which ensure the most consistent putting surface.
Located at 1 Bridgeport Drive North Lakes, the course is open to everyone seven days a week. The beautiful course and its modern Clubhouse will impress and delight you regardless of whether you're a member, corporate guest or a casual visitor. Play soon and find out why the best Brisbane golf course keeps getting better and better.
For more information, visit the North Lakes Resort Golf Course website here.
28th May 2015
North Lakes is South East Qld's Newest Population Hotspot!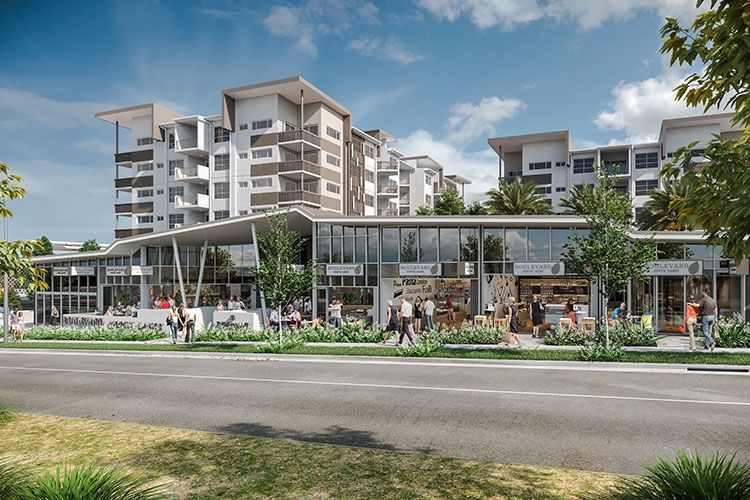 March figures from the Australian Bureau of Statistics show the North Lakes area increasing its population by 6.2 per cent across 2013-14.
The population boom is coinciding with a surge of investment flowing into the North Lakes area, with international retailers setting up shop in the suburb and major infrastructure projects like the Moreton Bay Rail Link nearing completion.
In 2014 retail giant Costco's first Queensland store opened in the suburb's Business Park to impressive crowds, while the State's second Ikea store is on the way as part of a multimillion-dollar extension of Westfield North Lakes.
"North Lakes is now regarded as being one of South East Queensland's major retail shopping destinations," says Ray White Project Marketing (Qld) Director Graeme Sharp.
"At North Lakes residents gain access to world-class healthcare facilities, acclaimed primary and secondary schools, and quality public transport."
Ray White Retail Leasing Manager Tim Richards says the good times are set to continue for property investors, with sustained investment translating into thousands of new jobs for the region.
A limited supply of new apartment stock near the town centre has seen a rush of activity at highly-anticipated apartment complex Boulevard North Lakes, which recently saw over $2.5 million in sales in just one week.
Boulevard North Lakes is a new integrated community offering a collection of spacious two-bedroom, two-bathroom apartments in a resort-style setting.
Project Sales Specialist Desley Arnold says the project had quickly progressed to construction after strong interest from both first-home buyers and empty nesters.
"With new detatched dwellings pushed further from the town centre, many buyers are taking advantage of an opportunity to downsize and enjoy secure low-maintenance living in a central location," she says.
Boulevard North Lakes' two-bedroom, two-bathroom apartments include large balconies and secure car parking, with many layouts also offering a separate study.
Boulevard North Lakes is selling from $365,000.
Interested parties are invited to register their interest at www.boulevardnorthlakes.com.au or contact 1300 886 386.
Source: http://bmag.com.au/your-brisbane/suburb-news/south-east-queenslands-newest-population-hotspot/
28th May 2015
IKEA North Lakes – Construction set to Commence!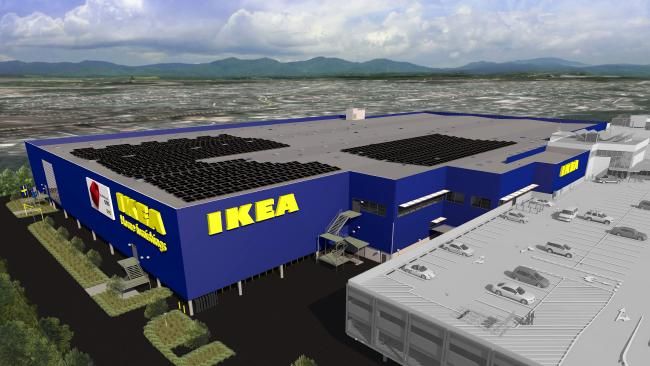 Regular trips south to Springwood will be a thing of the past for many Ikea customers from next year, with a new store set to open here at North Lakes!!
Construction is reported to be commencing this week on the Swedish furniture and homeware store at North Lakes.
The retail giant has announced it will build a new 29,000 square metre Ikea store here at North Lakes which would be open in the second half of next year.
A spokeswoman for the company said the North Lakes Ikea would be "very similar" to the existing Springwood store in Logan.
Ikea Australia country manager David Hood said the development would create about 250 jobs in the Moreton Bay area.
"Recruitment for North Lakes will begin across all areas of the store, including furniture showroom, check-outs, sales, Ikea restaurant, children's play areas, the warehouse, as well as positions in interior design, visual merchandising and management," he said.
Mr Hood said 1500 solar panels would provide about a quarter of the energy needed to supply the store, which would also have 10,000 LED lights that consumed about 85 per cent less energy than other electricity-based light sources.
"We are committed to creating a better everyday life, and take the lead in developing and promoting solutions that help customers save energy, reduce or store waste and use less water," he said.
"This store will allow Ikea to promote this sustainability message to the wider Queensland community to improve not only their lives but the lives of future generations."
The North Lakes store, which will have a 1000-space car park, will be Ikea's eighth on Australia's eastern seaboard.
Moreton Bay mayor Allan Sutherland said the development was "what we've all been waiting for", particularly with the promise of more local jobs.
"It just adds to the North Lakes experience," he said.
"North Lakes is so central to the Moreton Bay region that there's real opportunities there for people who live in the region to access places together."
Cr Sutherland said Ikea had a ready-made market in the "battlers' backyard" of Moreton Bay, where people wanted to buy and assemble flat-packs to save money.
"I know I used to make the journey on a Saturday or Sunday morning from Scarborough to the south side to pick up the flat-packs, a computer desk or whatever, and come back and spend the afternoon ignoring the instructions and putting it together," he said.
As of next year, Cr Sutherland said he expected a similar weekend influx into North Lakes.
"People from the Sunshine Coast and the north side of Brisbane will come to the Ikea at North Lakes, I've got no doubt about that," he said.
Source: Sydney Morning Herald
8th May 2015
Moreton Bay Rail Link on Track for 2016 Completion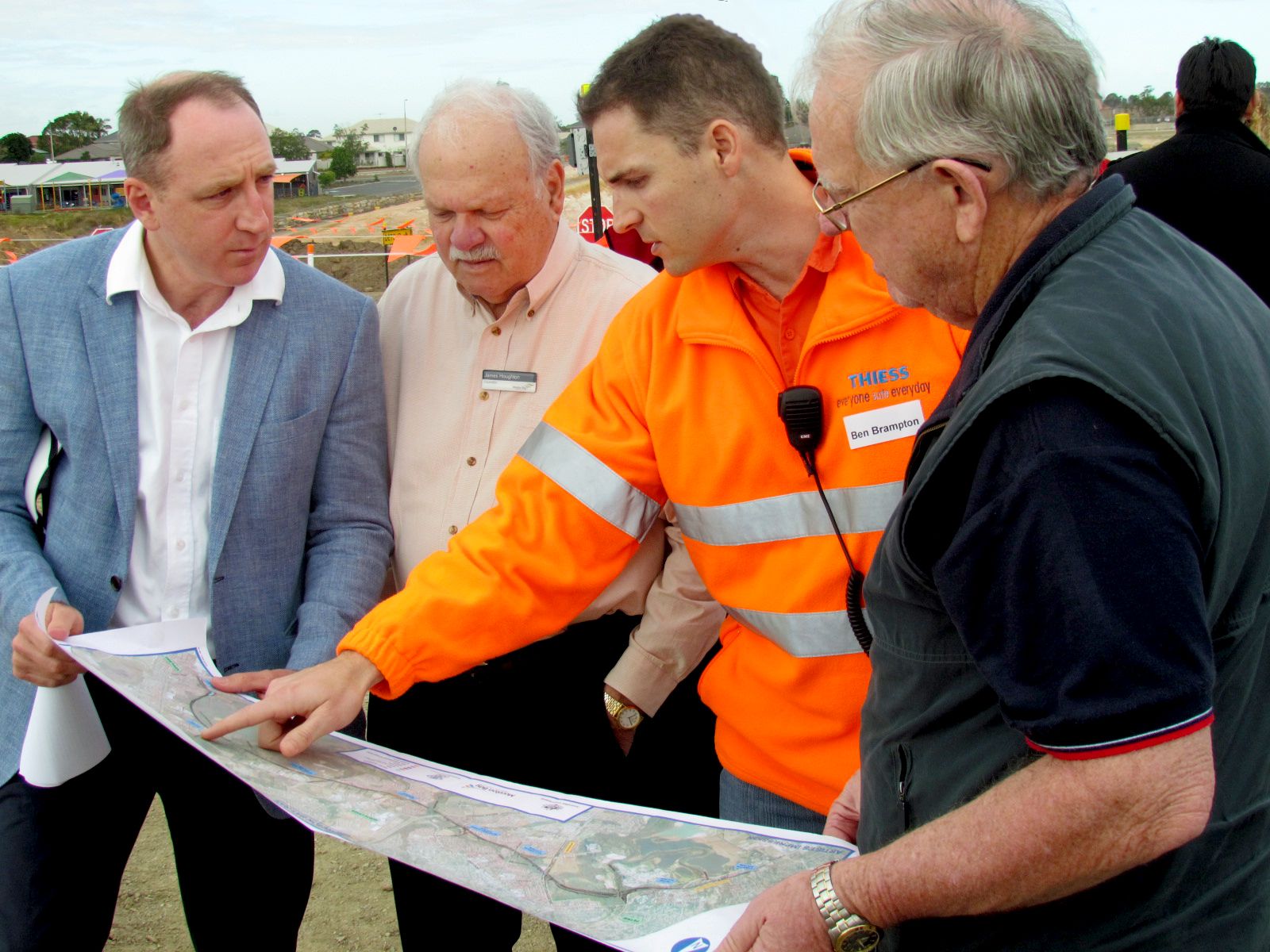 It's great news for residents of Mango Hill, North Lakes and surrounding suburbs that the Moreton Bay Rail Link between Petrie and Kippa-Ring is right on track for completion in late 2016.
The first piece of the 12.6 kilometre dual-track passenger rail line was laid about a kilometre out from Petrie Station back on 18 March 2015, according to Federal Member for Petrie Luke Howard MP.
"Construction work is now underway on all six new rail stations and bridges to be delivered as part of the project," Mr Howarth said recently.
"Aside from the new dual-track rail line, the Moreton Bay Rail Link will involve a multitude of rail overpasses, new access roads to several stations and a shared path for cyclists and pedestrians along the entire length of the corridor.
"These improvements will ensure adequate access to stations while maintaining connectivity with the broader urban transport network."
For Moreton Bay's 350,000 residents, the Rail Link will provide a faster alternative to driving for commuters travelling to the Brisbane CBD and is expected to result in travel time savings of up to 15 minutes during peak times.
Federal Member for Dickson Peter Dutton MP recently joined Mr. Howarth to view the construction process and informed that "The Australian Government is contributing $583 million to this vital piece of transport infrastructure for the Moreton Bay region"
"Linking with the main North Coast Line at Petrie, the project will connect residents of the region with employment centres and job opportunities locally and in the broader Brisbane area."
Expected to act as a catalyst for major growth in our local area , most North Lakes and Mango Hill residents couldn't be more excited to know that the construction is well underway.
5th May, 2015
North Lakes Real Estate to benefit as Reserve Bank cuts Interest Rates to record Low!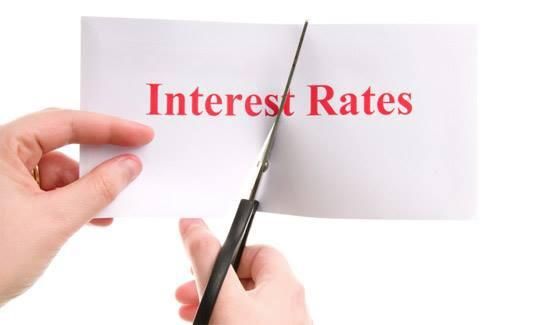 At todays' board meeting, the Reserve Bank of Australia cut official interest rates by 25 basis points down to 2.0 per cent, effective 6 May, 2015.
Reserve Bank Governor, Mr. Glenn Stevens stated "Growth in lending to the housing market has been steady over recent months", most likely a major factor contributing to the board judging that "the inflation outlook provided the opportunity for monetary policy to be eased further so as to reinforce recent encouraging trends in household demand."
It's most certainly a fantastic time to increase your investment portfolio.
If you're thinking of capitalising on the low interest rates available, the Team at Ray White North Lakes / Mango Hill can offer you the most comprehensive real estate experience in the local area – we've got all of your property services under one umbrella.
Whether you're thinking of selling your current home to upgrade, buying a new investment home, hunting for the best finance or insurance deal or wanting a property management team you can trust, we're here to help.
With superior technology, a wealth of experience and unbeatable local area knowledge, you can count on us to deliver the ultimate real estate service you deserve!
With so much to offer, it's no wonder Ray White are the local market leaders.
Exciting New Role Available at Ray White Mango Hill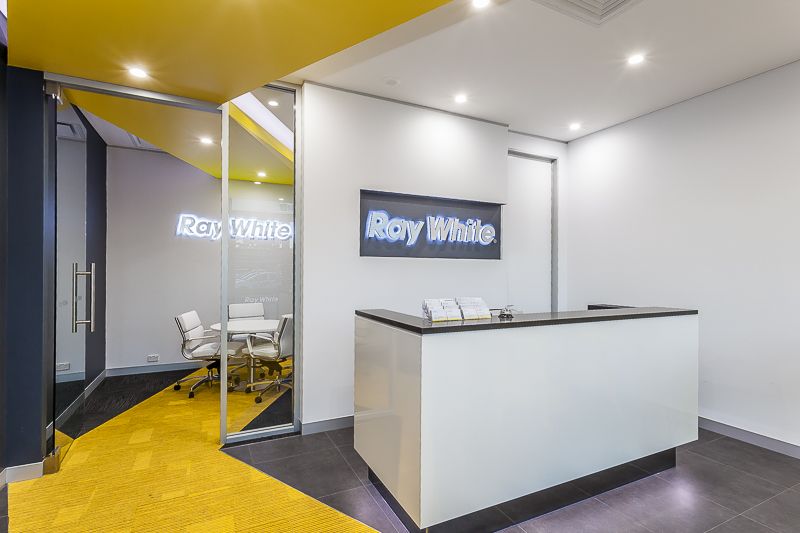 Ray White Mango Hill is looking for a full-time Receptionist / Office Administrator to assist in the smooth running of their fantastic new office.
Being a Front Desk position, you must be able to handle a multitude of tasks at the same time, whilst maintaining a pleasant manner at all times.
Your duties will be diverse and will include:-
Switchboard Management
Stationery Inventory and Management
Data Entry and Databasing / Website & Social Media Management
Filing and Archiving
Support to busy Sales Administrator and Property management team
General Office Duties
Receipting, Banking, Mailing
Uploading marketing for rental and sales properties online
Preparation of print advertising and marketing material
You are welcome to apply if you:-
Have previous experience in Real Estate
Have a current Registration Certificate;
Are enthusiastic, organised and self-motivated with the ability to use your own initiative;
Have a pleasant and professional phone manner and great customer service skills;
Possess attention to detail whilst working to deadlines;
Have excellent communication skills – both oral and written;
Have Intermediate Computer Skills & Typing abilities and are confident learning new systems – experience with Google Platforms, Console, Pricefinder, MyDesktop, Pageplus would be beneficial
Salary will be $43,000 plus. Salary offered will be based on suitability and experience.
Reception is an integral part of our business and if you think you might be our newest team member we look forward to receiving your resume.
All Applications will be held if the strictest of confidence.
NOTE – please apply by emailing a confidential Introductory Letter and CV to darren.suhle@raywhite.com. Applications close Friday 8th May, 2015.
3rd May 2015
Family Values expand to Mango Hill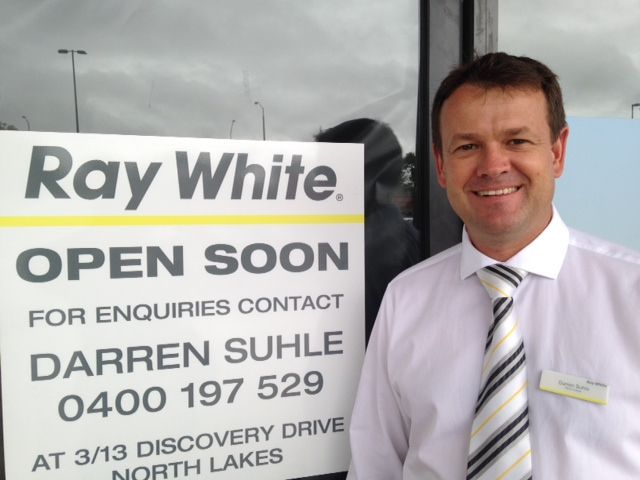 The doors to Ray White Mango Hill open this week with a primary goal in mind: to offer the residents of Mango Hill a dedicated real estate agency.
"Mango Hill has been lacking a dedicated professional real estate agency – for years now residents in Mango Hill have had to list their homes with North Lakes agencies or agencies that are completely out of area.
"We plan to deliver the residents in Mango Hill better service than they can get through agencies outside the area, including the local exposure they will get for their property in our new office.
"We'll also have a dedicated property management team at Mango Hill, which will definitely assist our investors to obtain the best results," Lisa Suhle said.
A family oriented business, Darren and Lisa joined Ray White for their shared values.
"We really believe in the family values of Ray White. We love the technology, systems and training available. We love the branding and we believe that no other real estate franchise delivers better exposure in the marketplace – better networking – all assisting us to deliver the best possible results to each and every one of our clients," Darren explains.
With 15 established sales consultants between the Mango Hill and North Lakes office, Darren and Lisa strive to create a positive culture within the team.
"We encourage our team to take pride in every sale – always knowing that they have obtained the very best possible result for each and every client. Our team operates as a "work family"; we have an amazing culture where everyone works together to deliver the best result," Lisa said.
With a median house price of around $450,000, Darren and Lisa believe Mango Hill is attractive to buyers for its continued growth.
"The North Lakes and Mango Hill area has amazing existing infrastructure and more planned for the future – the area is set to continue growing for many years to come," Darren explains.
The Ray White Group welcome Darren and Lisa's expansion.
"Darren and Lisa have built a successful business at North Lakes.
"Making the decision to align their business with Ray White has allowed them the opportunity to expand into a new marketplace and we have every confidence that their business will continue to grow and thrive," says Tony Warland, CEO of Ray White Queensland.
With a genuine love of real estate, Darren and Lisa both agree that their business is built upon a simple principle: doing what's right for their clients and team members.
"The thing we most enjoy about real estate are the people we deal with – our team and our clients. We value respect, trust and honesty and that's what we've built our business on."