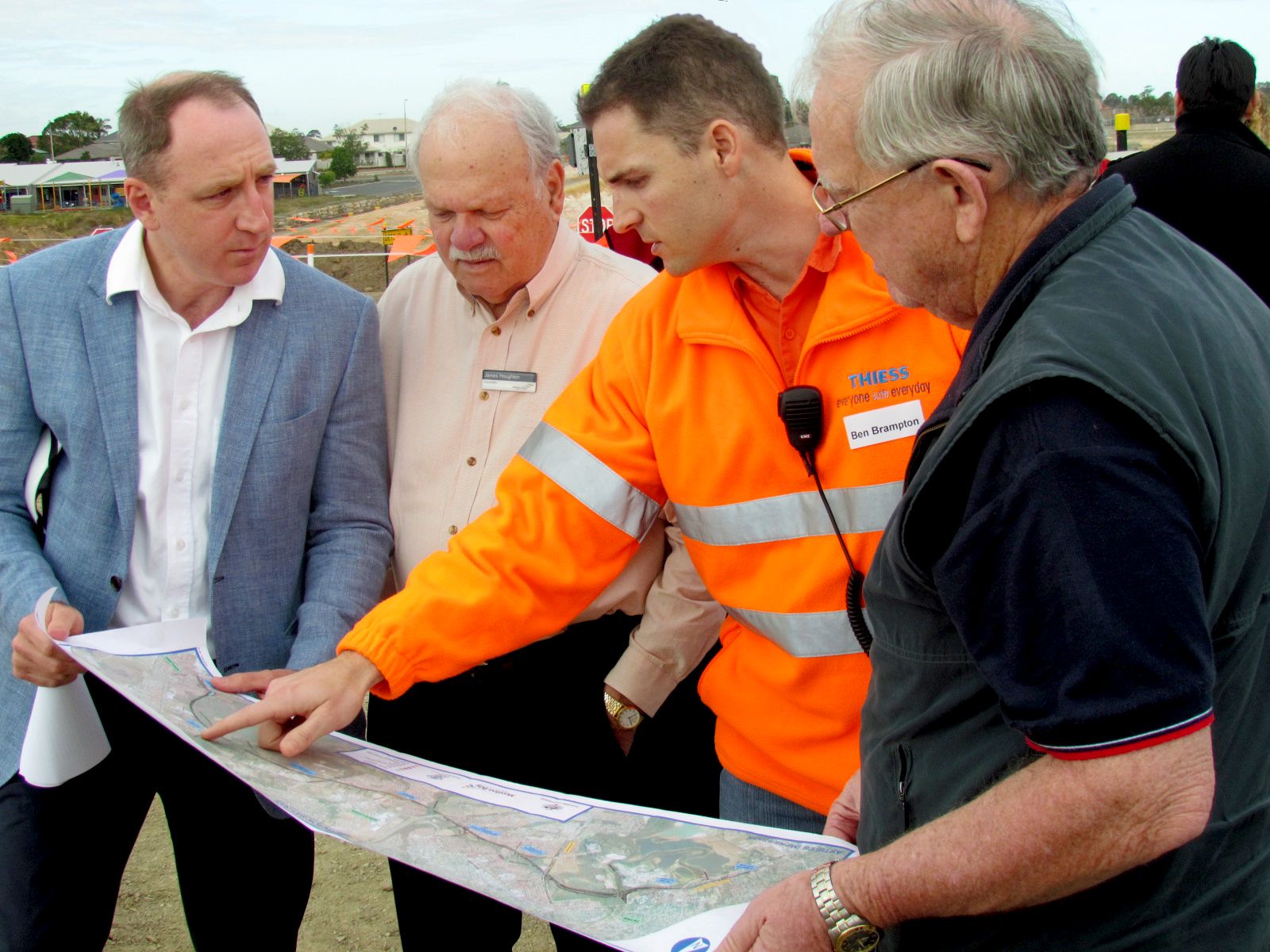 It's great news for residents of Mango Hill, North Lakes and surrounding suburbs that the Moreton Bay Rail Link between Petrie and Kippa-Ring is right on track for completion in late 2016.
The first piece of the 12.6 kilometre dual-track passenger rail line was laid about a kilometre out from Petrie Station back on 18 March 2015, according to Federal Member for Petrie Luke Howard MP.
"Construction work is now underway on all six new rail stations and bridges to be delivered as part of the project," Mr Howarth said recently.
"Aside from the new dual-track rail line, the Moreton Bay Rail Link will involve a multitude of rail overpasses, new access roads to several stations and a shared path for cyclists and pedestrians along the entire length of the corridor.
"These improvements will ensure adequate access to stations while maintaining connectivity with the broader urban transport network."
For Moreton Bay's 350,000 residents, the Rail Link will provide a faster alternative to driving for commuters travelling to the Brisbane CBD and is expected to result in travel time savings of up to 15 minutes during peak times.
Federal Member for Dickson Peter Dutton MP recently joined Mr. Howarth to view the construction process and informed that "The Australian Government is contributing $583 million to this vital piece of transport infrastructure for the Moreton Bay region"
"Linking with the main North Coast Line at Petrie, the project will connect residents of the region with employment centres and job opportunities locally and in the broader Brisbane area."
Expected to act as a catalyst for major growth in our local area , most North Lakes and Mango Hill residents couldn't be more excited to know that the construction is well underway.